Hi all,
After receiving some great help and advice here in another post, I finally made the cake for my friend's birthday. I didn't do as much piping as I had initially planned because I felt like if I had done more it might have overwhelmed the cake. I ended up making the All-American chocolate butter cake filled with the Strawberry Cream Cloud and frosted with the white chocolate mousseline buttercream. Initially the green braided rope around the top and the green part of the weave pattern was dark teal, but over night it darkened even more and turned to just dark green. Has anyone else had problems with their frosting changing color over time? This happened to me once before with another color and I'd like to know how to prevent that if possible.
My piping skills are getting better, but as you'll see I still have lots of room for improvement. I really botched the work on my basket weave, but I think if I just slow down a little next time that will help a lot. Anyway, here it is.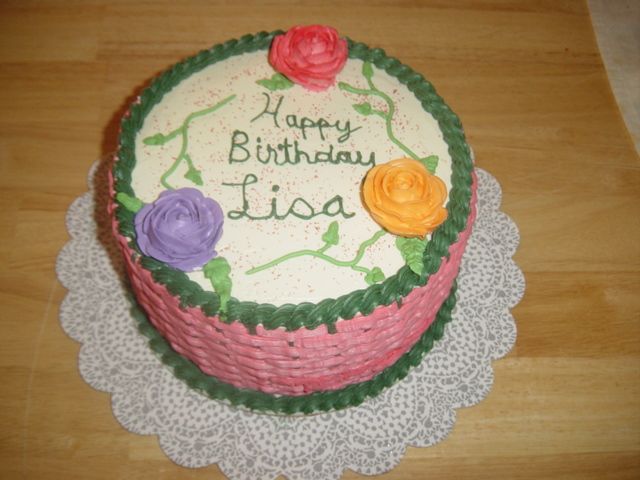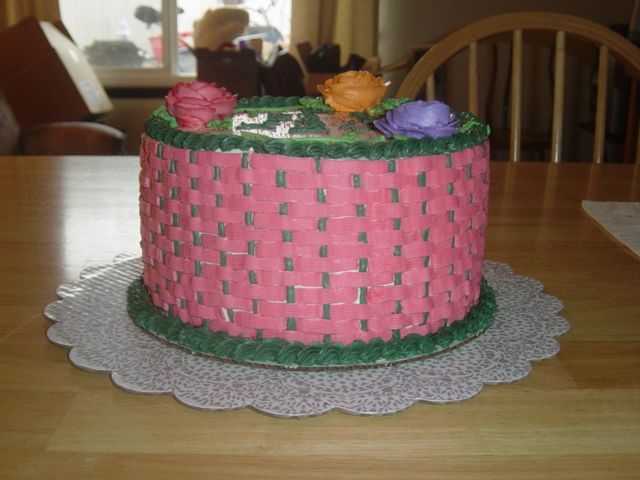 I also made some cupcakes with the leftover batter. Here they are:

Sorry the pictures are so large. If photobucket ever applies the edits I made to shrink them I'll edit this post so it's not taking up so much room. My friend is going to send me some pics of the inside and when she does I'll add them to the post so you can see the layers inside.
-MP