Save your Softasilk and Swans Down cake flour bags. When duty calls for a recipe specifying to use a recloable bag to knead a pie and cookie dough, we reach for on of these They are just as strong as reclosable freezer-weight bags and offer some advantages.
> more flexible than freezer weight bags
> can be easily turned inside out for scraping off clinging dough and later for washing
> easy to brush off the attached dried dough crumbs before washing, especially in the corners
> can be reused several times
> no ziplock to damage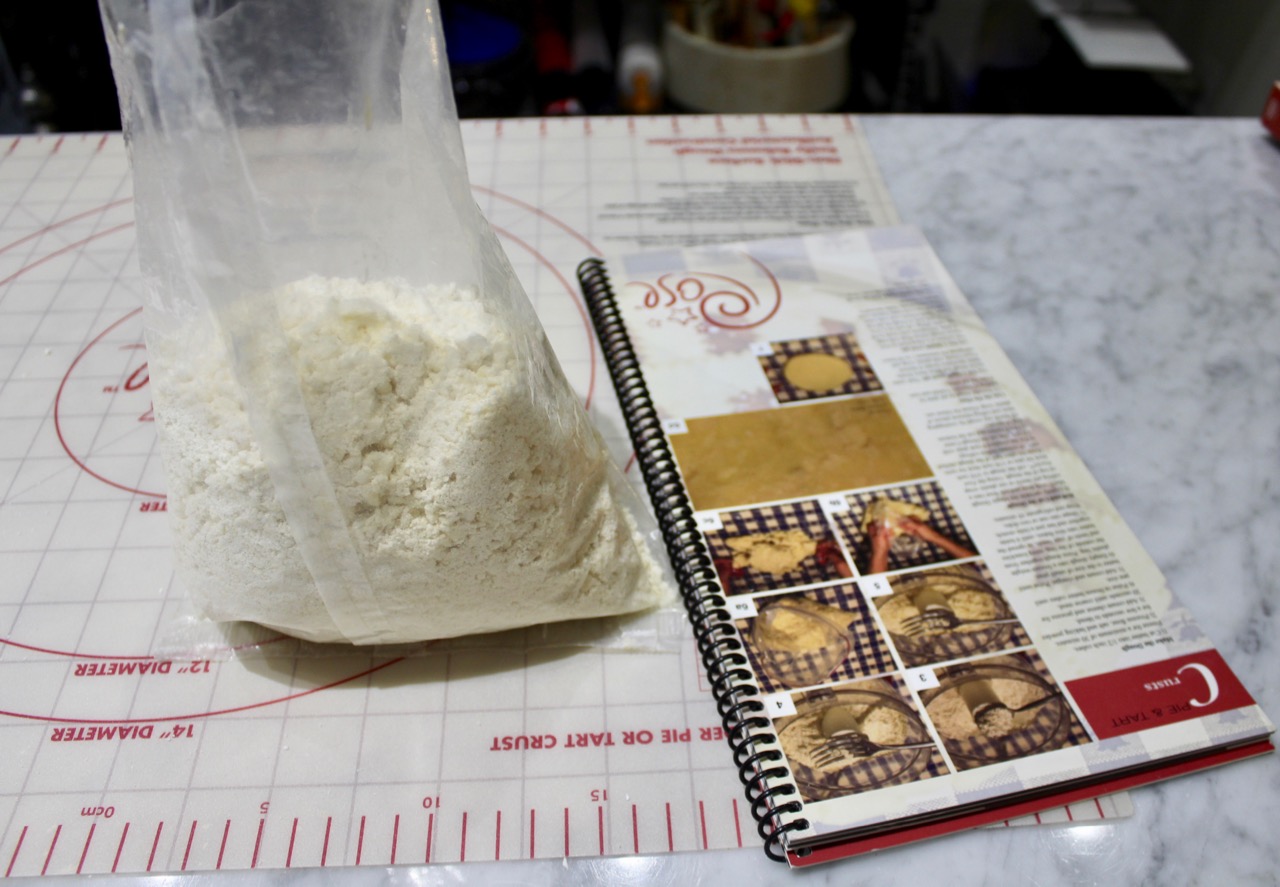 We generally fill a bag with up to 1 pound/454 grams of dough. After turning the bag inside out and wiping off as much of the dough as possible, we will stand up the bag on the counter overnight for any remaining dough particles to dry. Next day, the crumbs can be easily brushed off, and the bag washed.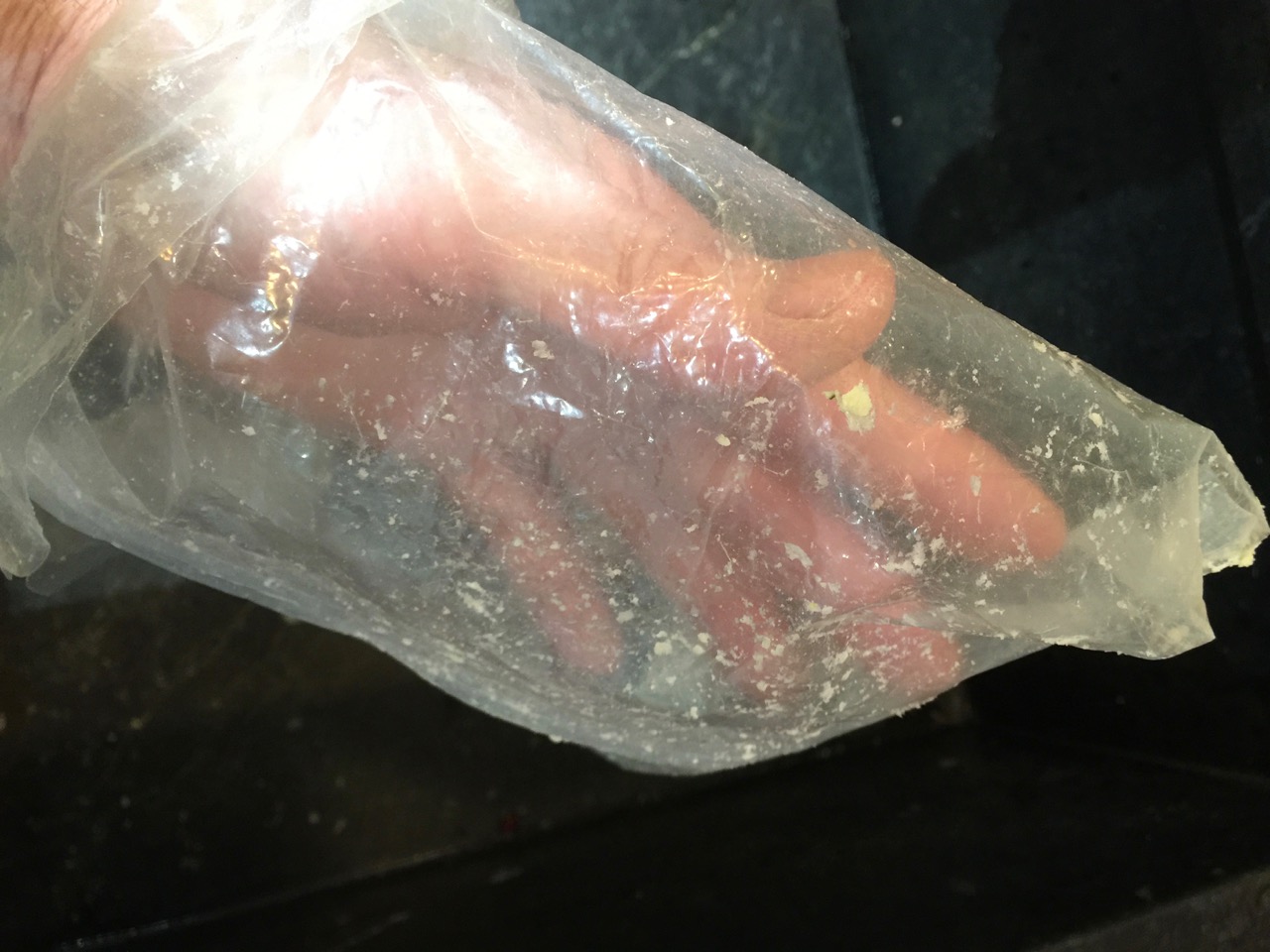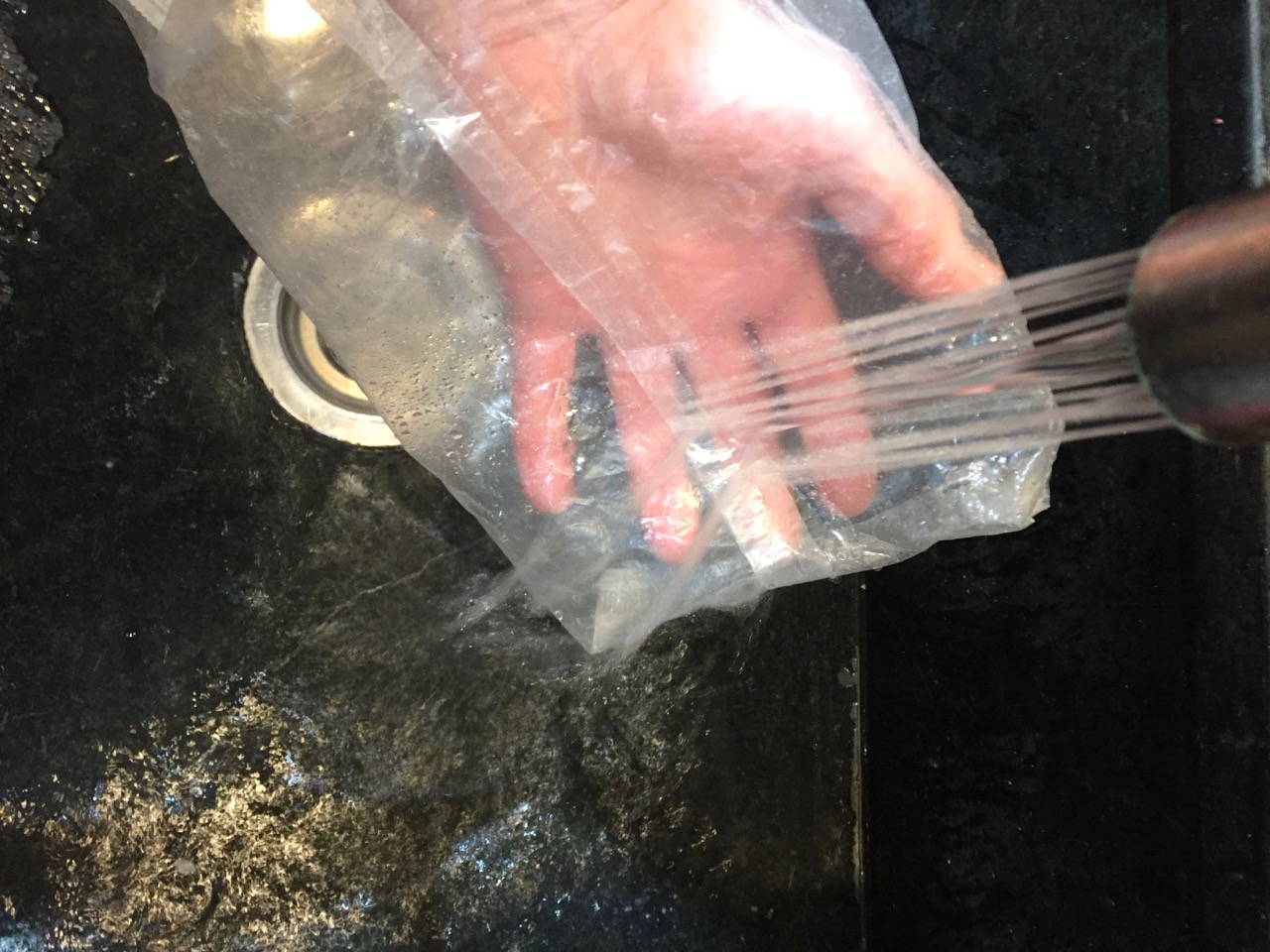 Concord grape pie made with Rose's Flaky and Tender Cream Cheese pie crust and concord grapes that we picked from the back roads by our house was enjoyed last month when our photographer, Matthew Septimus, and his daughter Nora came for a visit and to see his photography on the laid out pages for Rose's Ice Cream Bliss.