Over the last few years, publishers have been permitting book sellers to put books up for pre-sale further and further before the pub date. This gives the publishers, reviewers, and book sellers a barometer of how the book will be received. Thus we are posting this Phase of production months earlier than it has been posted for previous books.
We are happy to announce that Rose's Ice Cream Bliss is now available for pre-order on a few on-line websites such as the link below. 106 recipes : including ice creams, toppings and mix-ins, and ice cream socials (cones, cakes, pies, and cookies).
Last Saturday, we posted Phase 3: Recipe Testing, so you can see some of the flavors in our upcoming book. Here are a small sampling of photos from our Beauty/Style Photography Sessions and Recipe Testing.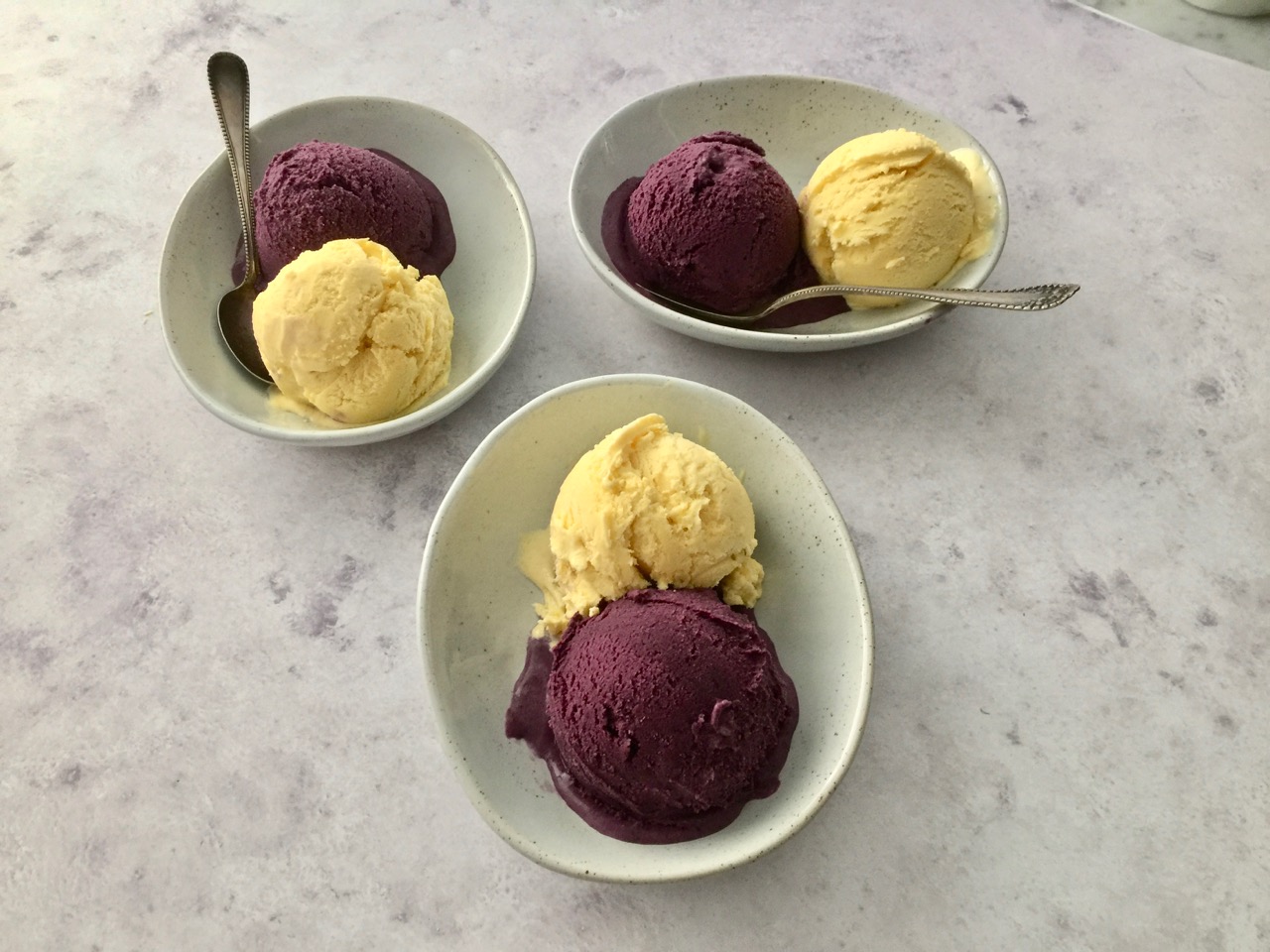 Next phase: The Read Throughs